American Russell Terrier Club

Heartland Russell Terriers

CH Heartland's Sundance Shasta Daisy

I purchased my first Russell Terrier (Lucy) the summer of 2000. She is the first Russell I have ever owned or been around. I wanted to know more about this inquisitive little breed so I looked up the
English Jack Russell Terrier Club
. I read everything I could find about this wonderful breed and I contacted some members. Through this club I became acquainted with
Mary Of Sundance Kennel. In 2001 I flew out to California to purchase Daisy from Mary.

In researching the breed I realized that Lucy is not of breeding quality and while she is a treasured pet it would be irresponsible to breed her. She is not a great example of the breed so she has been spayed . Daisy however is an excellent example of the breed and that is why she is my foundation female. In Nov of 2003, Daisy earned her championship title!! We were very excited about her first litter born February 13 2003. She had four beautiful puppies that are now in their new forever homes. If you wish to go on my
litter announcement list
for Daisy's next litter please
e-mail me
.
In 2001 The English Jack Russell Terrier was recognized by the UKC as the Russell Terrier. Please look up
ukcdogs.com
to find out more about this exciting step forward. I also encourage people to get involved in other activities with their Russells. Some dog sports they excel at are Go to Ground, Racing, Flyball, Frisbee and Obedience. The possibilities are
endless.

Please check out my links. Also consider rescuing a Russell. Many wonderful dogs are in need of forever homes. And last but not least NEVER buy a pet store puppy! Always look for a reputable breeder. Adding a member to your family is not something to take

lightly. If done correctly it will enrich your life and warm your heart. Thanks for visiting Heartland Russells. Come back to visit soon and God Bless!

This page was last updated on: September 14, 2007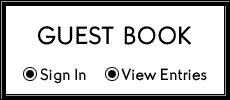 Contact info:

Heartland Russells

Parker CO

(303)877-8999

Go ahead, be brave...

sign the guest book!